Your steps are automatically counted by your activity tracker.
Steps graph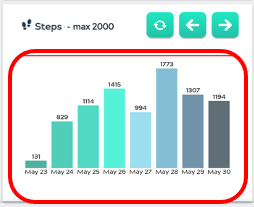 Activity data from the past week is visualized in a graph.
The different colors only indicate the different days and have no further meaning
Activity is represented in number of steps.
Every activity with arm movement will contribute to the count.
Steps synchronisation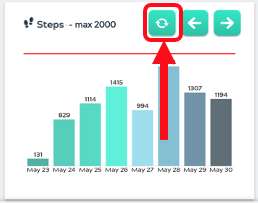 Personalised step max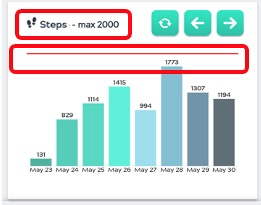 Every day, a personalized step maximum is displayed by a number and a red line. Try not to exceed the step maximum with > 20%