The second tab contains your exercise program for the day. Day by day you will only see prescribed exercises specific for that day. The exercises are specific to your needs based on your clinical symptoms and diagnosis and how many sets and repetitions you should be doing based on your symptoms and progress.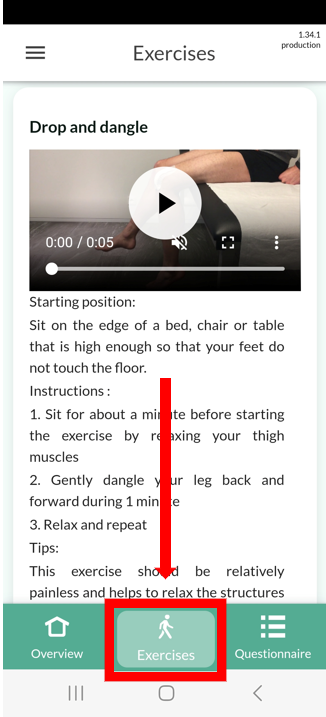 Name of the exercise
On top of each exercise you can find the name of the exercise. The exercises have a written description . The number of repetitions and frequency will be tailored according to your specific needs.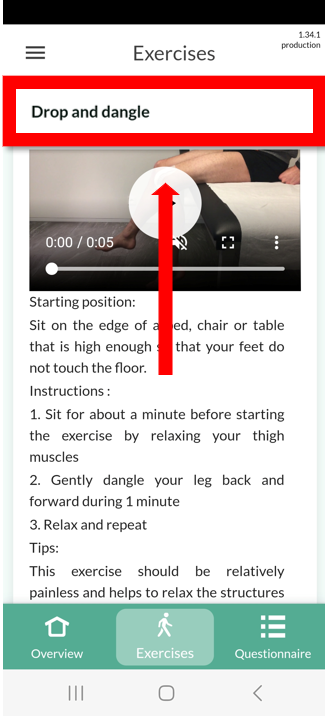 Video
There is also a short video per exercise that indicates how the exercise should be performed.
To start the video, click on the "Play" icon (triangle) on the top of the video.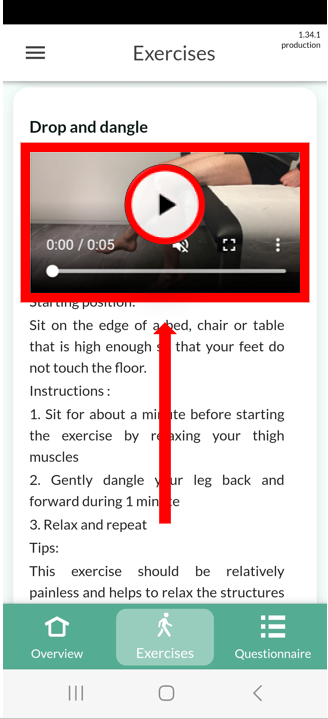 Frequency and intensity
You will find the frequency and intensity per exercise (ex: 3x a day, 10 repetitions).
You report the number of sessions via the + and – symbol.
It is important to enter this accurately so that your physical therapist is kept informed of your progress.