Create new patient in the onboarding functionality
Fill out your moveUP login credentials and click "Login"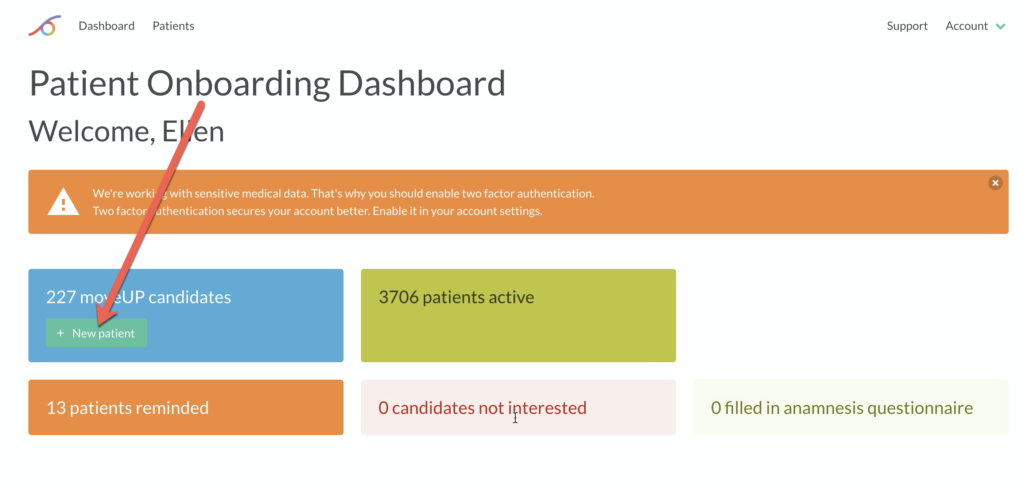 Fill out the patient's details
Fill out the patient's details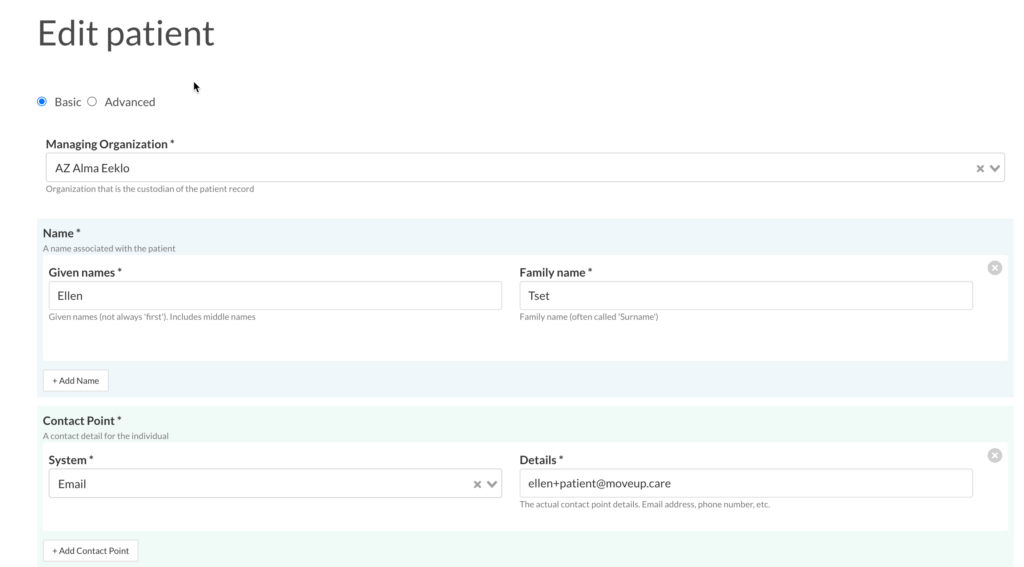 Add a new care plan to the patient
The "Edit Care Plan" tab will automatically open after entering patient's details.
Click "Start new care plan" or click on the required treatment or intervention to start a new care plan if no care plans are active.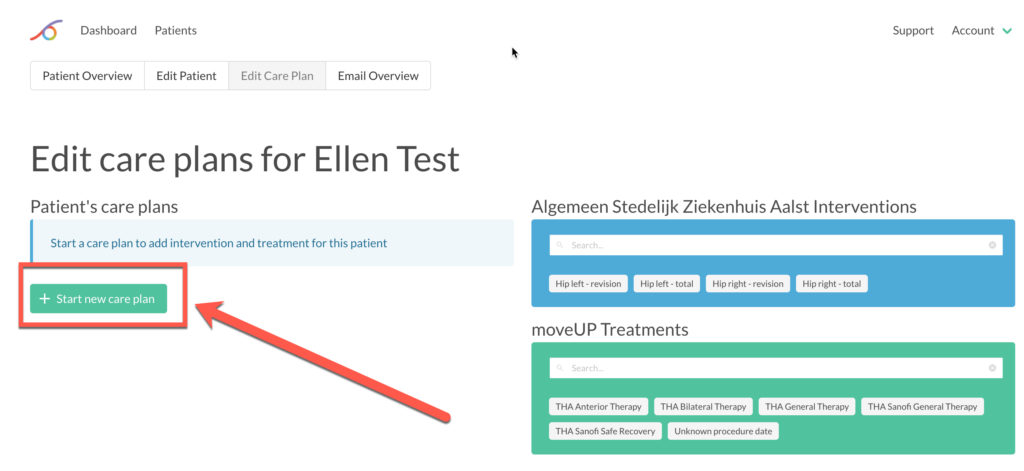 Drag and drop an intervention to the care plan
Drag and drop a treatment (this is required)
Drag and drop a study if applicable
Drag and drop care team participants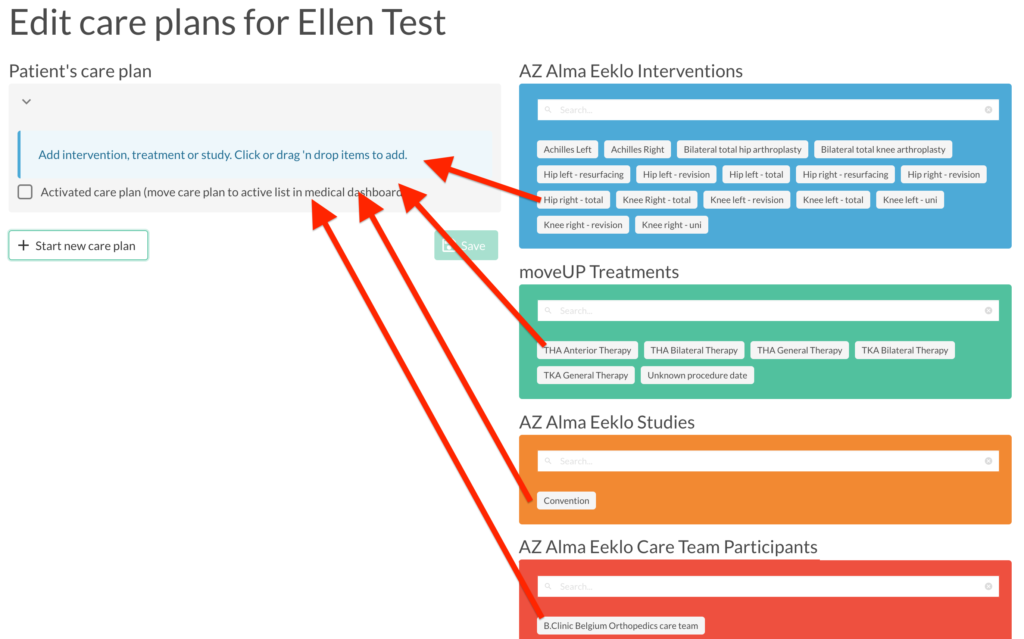 Fill out the intervention date (operation date) and the doctor (surgeon)
The treatment's start date is set automatically to today's date if you don't fill it out
Click "Save"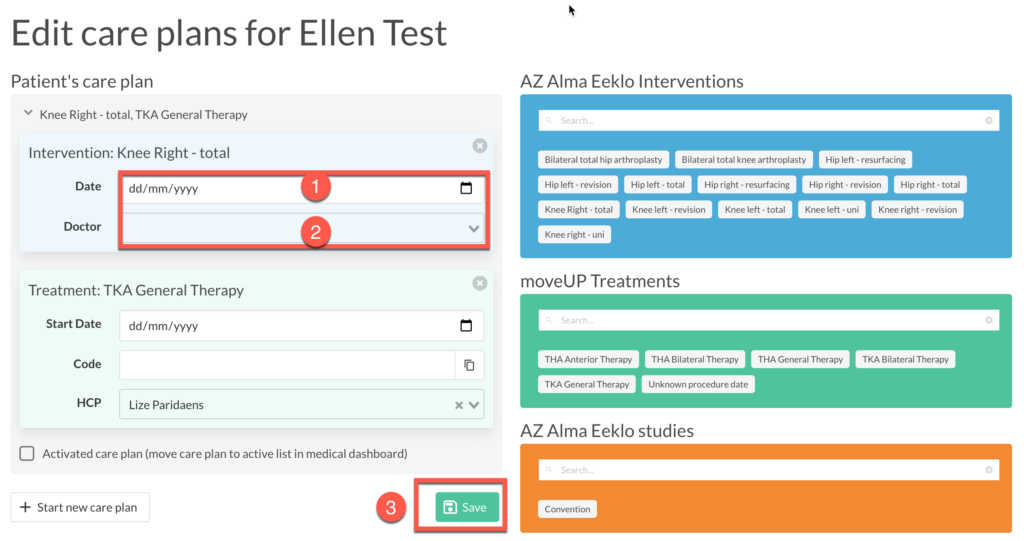 Send emails to patients
Once a care plan is saved, click on the "Next" button.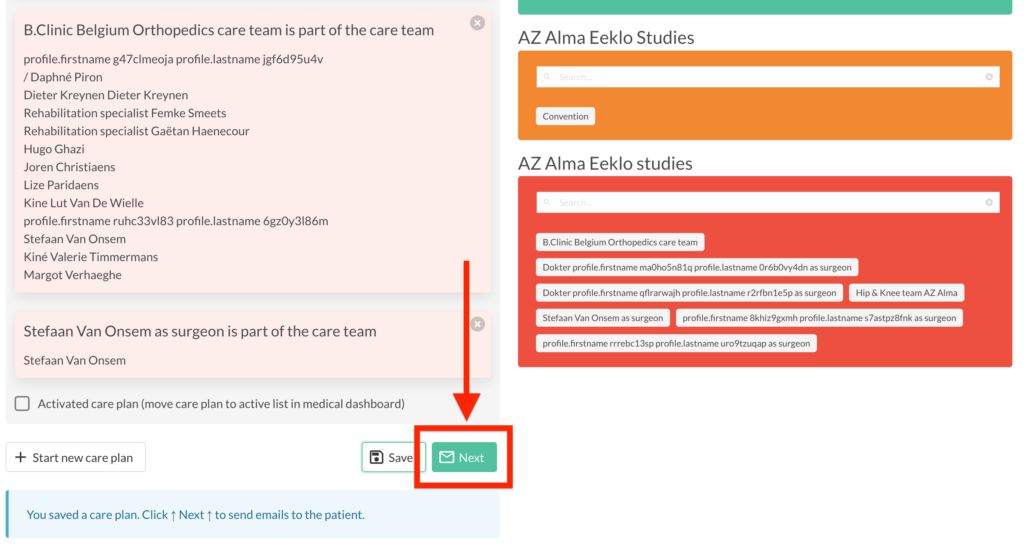 You will see a template of the emails that will be sent to the patient
Click on "Send selected emails" to send the emails to the patient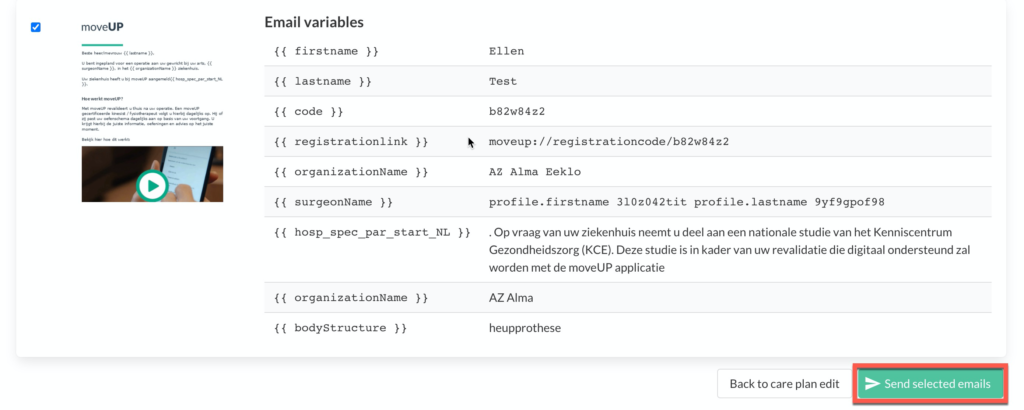 You will see the message "mails were sent" for a few seconds so you know the mails are successfully sent.

What happens next?
The patient will receive an email with
Instructions how to install moveUP— With a short introduction of moveUP, information link on pricing and instructions on how to install moveUP with login details, and a link to the quick start guide
Link to order activity tracker and confirm his subscription— With an order form for the activity tracker