We need a copy from your medical prescription of moveUP for our records.
How to upload your prescription in the moveUP app
You can upload your prescription as illustrated here:
Go to 'My documents' by tapping the menu at the top left corner in the moveUP app.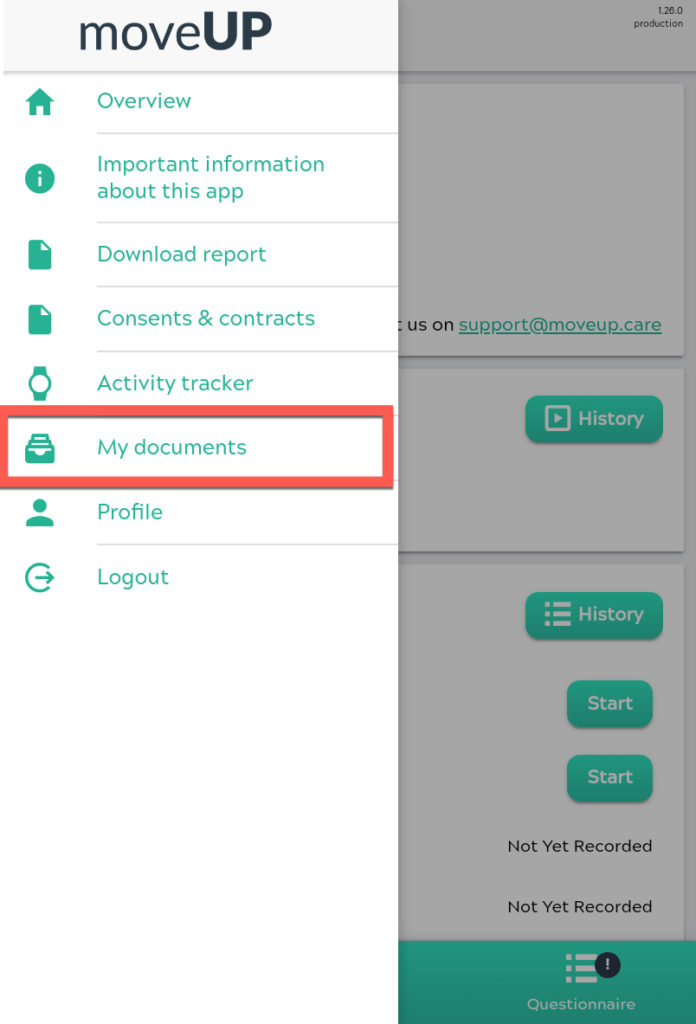 2. Tap the + button at the right bottom corner to add a new document.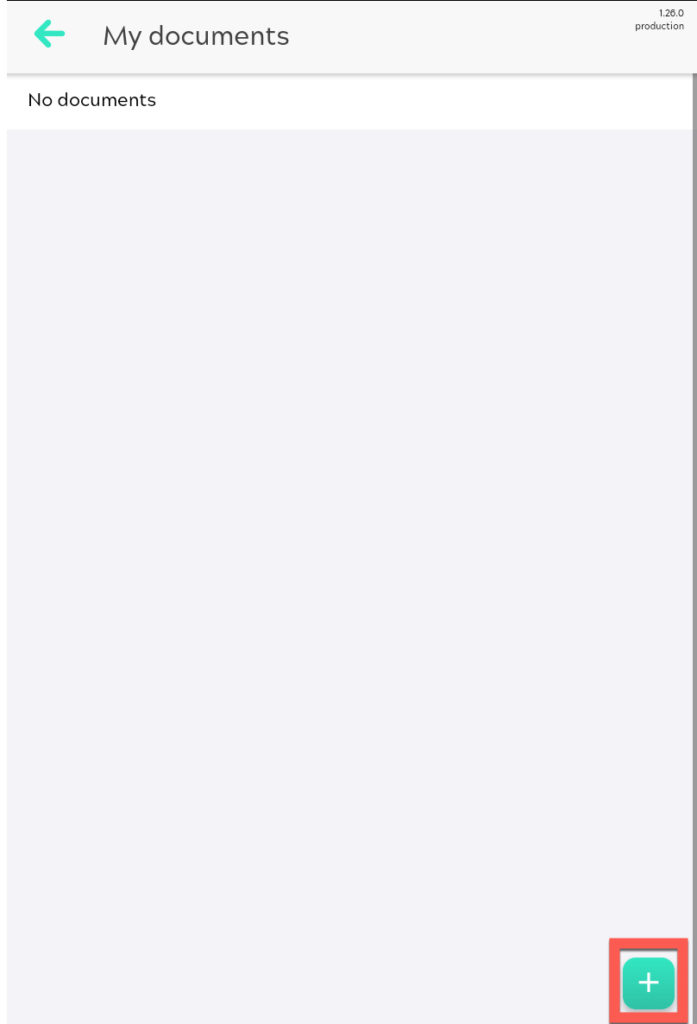 3. Name your document 'Prescription'.
4. Select which surgery you underwent.
5. Select your file and take a picture of the prescription.
6. Upload your picture into the moveUP app.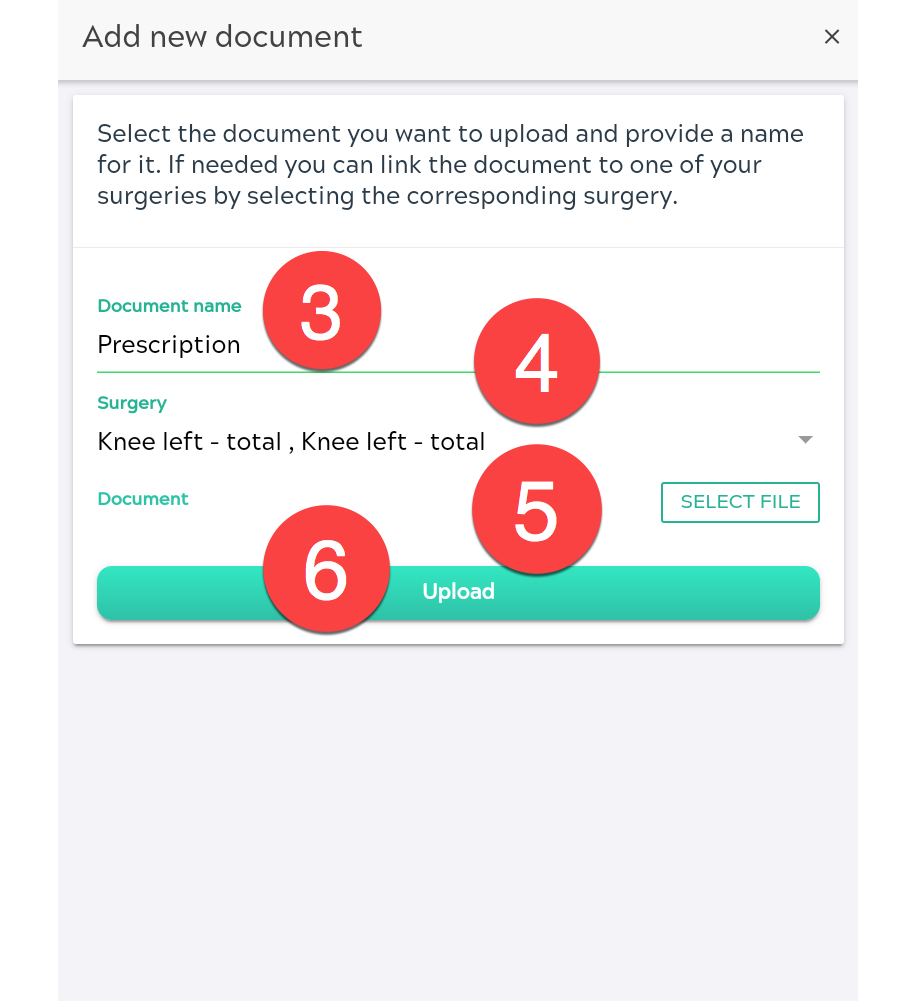 The prescription should be visible in the moveUP app.