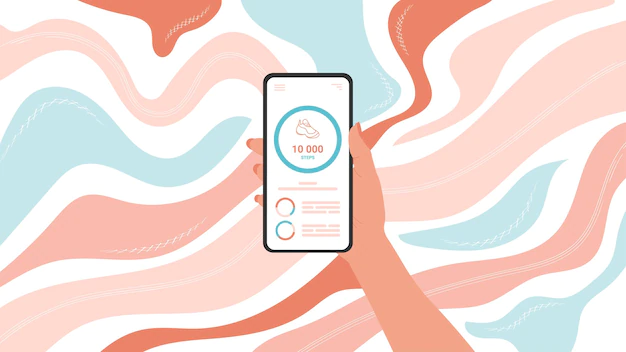 Throughout your rehabilitation journey, we will ask you to wear your activity tracker every day. The aim is to measure and control your daily activity level and to motivate you to get moving. But also to prevent you from moving too much.
How does the activity tracker calculate the number of steps?
The Garmin activity tracker has an accelerometer that records each arm swing you make. It converts this into the equivalent number of steps made.
Do walking aids effect the total number of steps?
When you walk with crutches, your walking pattern and arm swing is altered. This can result in a decreased number of steps recorded by your activity tracker. moveUP takes your altered gait pattern into account. With only one crutch, the number of steps recorded will be closer to the actual number. Once you are walking without crutches, the actual number of steps will better correspond to the actual number in relation to time.
Do the daily life activities influence the number of steps?
Some daily activities such as ironing, gardening, manual work, can lead to the number of steps displayed to be higher than the actual number. Although, when you use a rollator, push a shopping cart or mow the lawn, the number of steps will be underestimated.
What does the minimum and maximum step limit mean?
The minimum step limit listed in the app is the number of steps you must exceed every day. However, the maximum step limit gives you a general overview of the maximum number of steps to be done each day. This is not a goal to achieve but rather a limit not to be exceeded.
Why is the number of steps on my activity tracker not the same as on my smartphone?
Smartphones and other activity tracker all use accelerometer sensors that measure the number of steps in different ways. So the data and the total number of steps can therefore vary from one device to another. What really matters is that you use the same device throughout your rehabilitation.
Why is the number of steps not the same on the activity tracker and on the app?
This is due to the fact that it takes a certain amount of time (at least one minute) for a complete synchronisation to be done. At the end of the day the total number, is shown in the moveUP graph, and it always ends up being the same amount of steps as the one from the vivofit 4 activity tracker.