What to do with your notification form?
To do:
Apply your mutuality sticker.
Fill out the fields 4 to 6 on this notification form.
Sign the document. It should be signed by yourself, your physiotherapist and your surgeon.

You should have received this form at the beginning of your rehabilitation at the hospital (together with your prescription).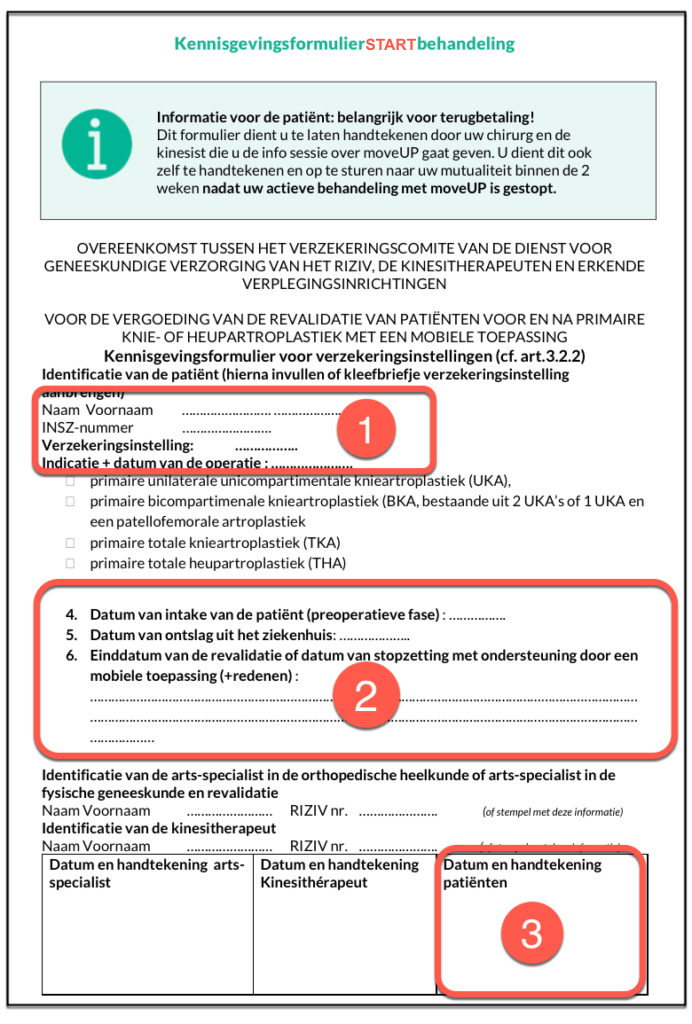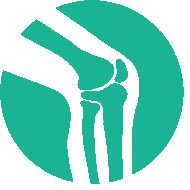 Cost table depending on the amount of weeks of rehabilitation
Normal (non-preferential) rate of reimbursement mutuality
Total cost
Reimbursed by mutuality
Personal share
(reimbursed by private
hospitalisation insurance if you have one)
Preop (includes the activity tracker)
€ 90,65
€ 78,77
€ 11,88
1-2 weeks
€ 240,65
€ 199,29
€ 41,36
3-4 weeks
€ 390,65
€ 319,81
€ 70,84
5-6 weeks
€ 515,65
€ 417,53
€ 98,12
7-8 weeks
€ 625,65
€ 500,25
€ 125,40
9-10 weeks
€ 718,15
€ 565,47
€ 152,68
11-12 weeks
€ 810,65
€ 630,69
€ 179,96
Preferential rate of reimbursement mutuality
Total cost
Reimbursed by mutuality with preferential rate
Personal share preferential rate (reimbursed by private
hospitalisation insurance if you have one)
Preop (includes the activity tracker)
€ 90,65
€ 86,54
€ 4,11
1-2 weeks
€ 240,65
€ 226,03
€ 14,62
3-4 weeks
€ 390,65
€ 365,52
€ 25,13
5-6 weeks
€ 515,65
€ 480,81
€ 34,84
7-8 weeks
€ 625,65
€ 581,10
€ 44,55
9-10 weeks
€ 718,15
€ 663,89
€ 54,26
11-12 weeks
€ 810,65
€ 746,68
€ 63,97