You received and paid the invoice of moveUP.
Draw a line next to the moveUP logo and write down: "Reimbursement Medical app".
Make a printscreen of your payment and print the printscreen.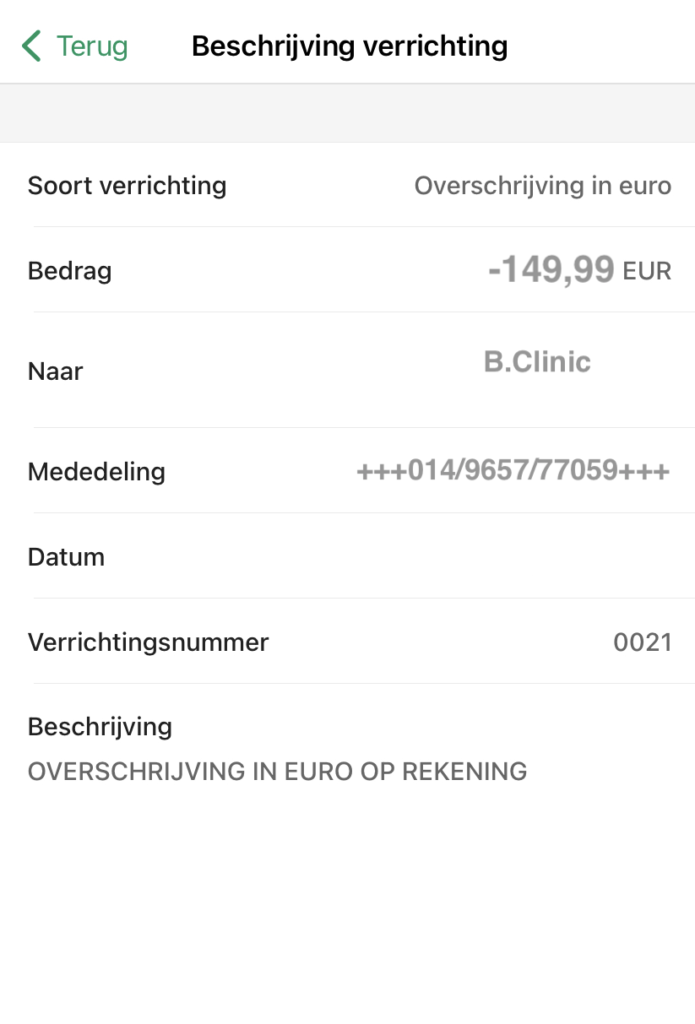 Attach the moveUP invoice to your payment printscreen and send it to your mutuality.
You will get reimbursed around 20 euros from your mutuality.