At specific time points, you will be asked to complete video requests. All available requests need to be completed as soon as they become available.
When you complete the video request, it will disappear from the overview screen.
Go to "Surveys and information" on the overview screen of the moveUP application.
Click on the video request.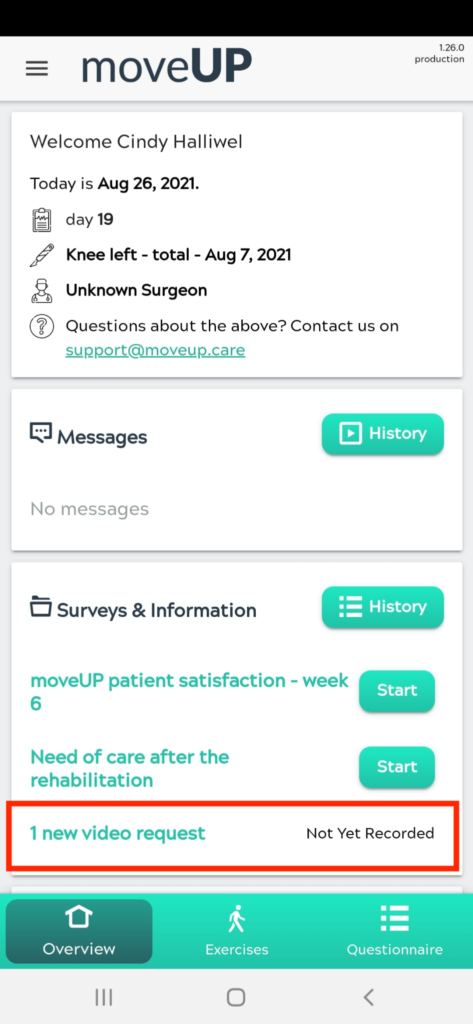 Every video request has a description, an example video, a record-button to go to the device's camera function and a select existing video button to select an existing video from your device's gallery.
Watch the example video and press the record-button to open your device's camera.
You can also opt to select a previously recorded video from your own device's gallery.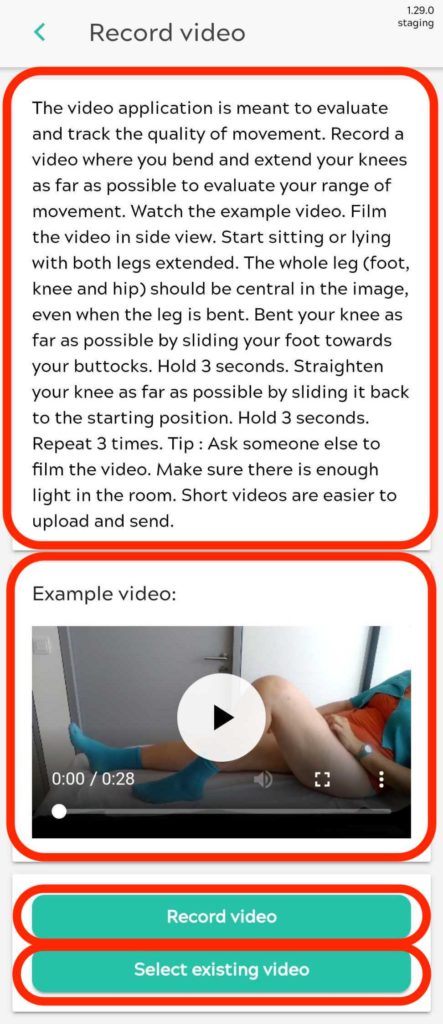 Allow the moveUP application to take pictures and record video. This step may or may not be necessary for some devices.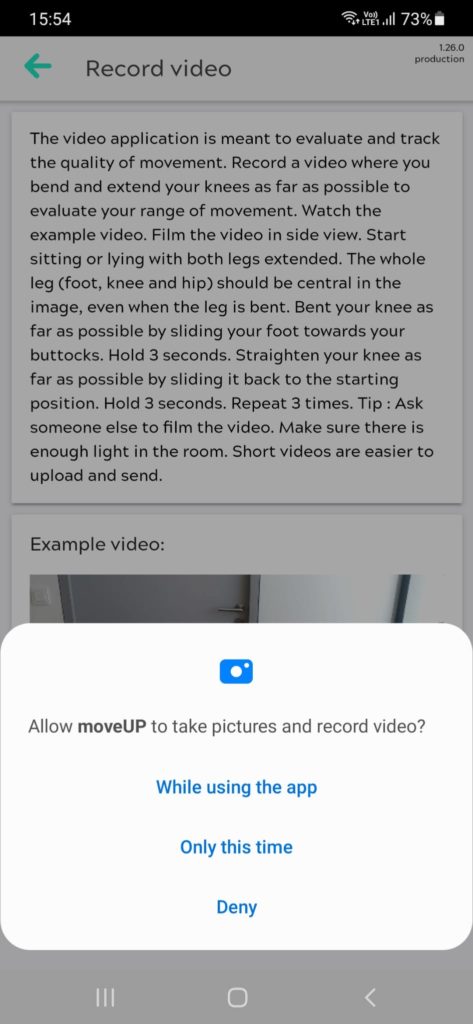 Click on the record button (red circle) to start recording your video request.
Once you have clicked the record button, you will see the time indication of the video you are recording. The record button will change to a rectangle.
Try to replicate the example video as good as possible.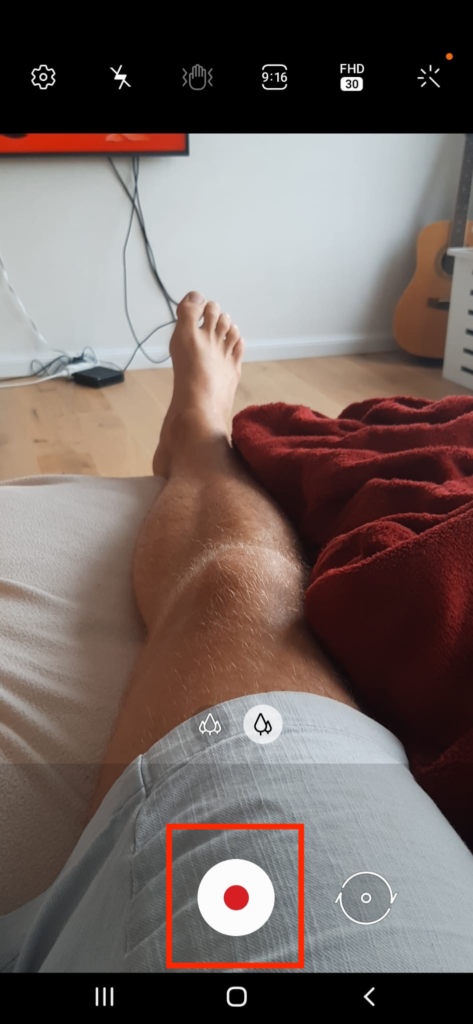 When you have finished filming the video request, press the black rectangle to stop recording.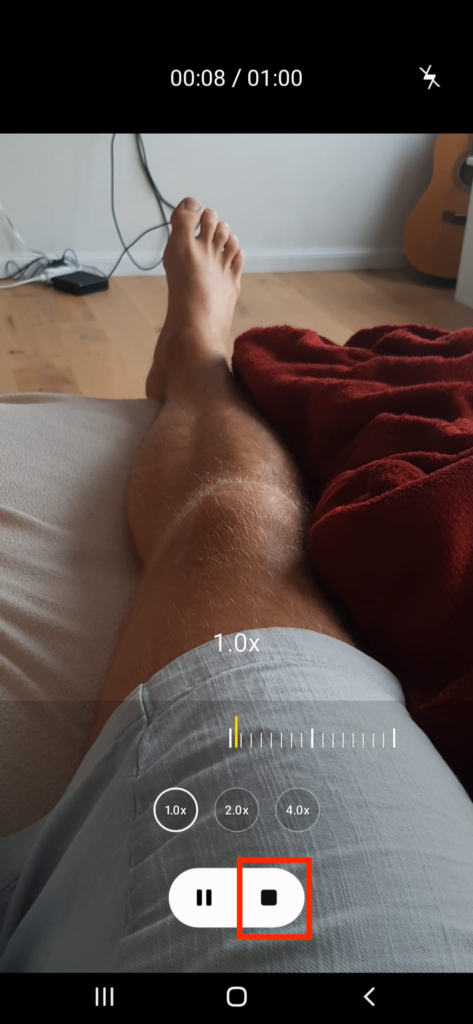 Confirm the recorded video by selecting "OK".
When you press the play-button (triangle), you can view your recordings.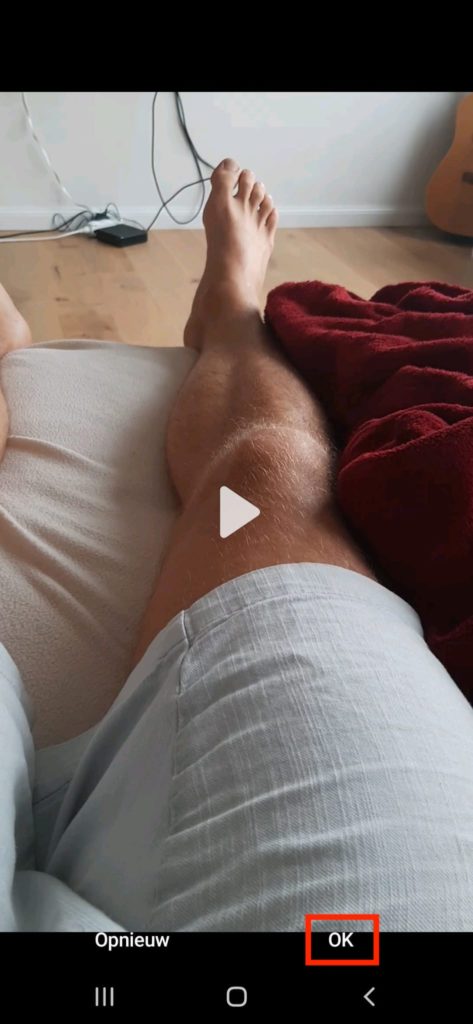 When you confirmed your recordings, you will be directed to the overview screen and see the recorded video encode and upload. After the video request has been uploaded. It will disappear from the overview screen.
Your video has been successfully uploaded and sent to your care team.