Stop active follow-up in care plan tab
Go to the Care plan tab
Click on "Stop active follow up" in the top right of the Care plan tab.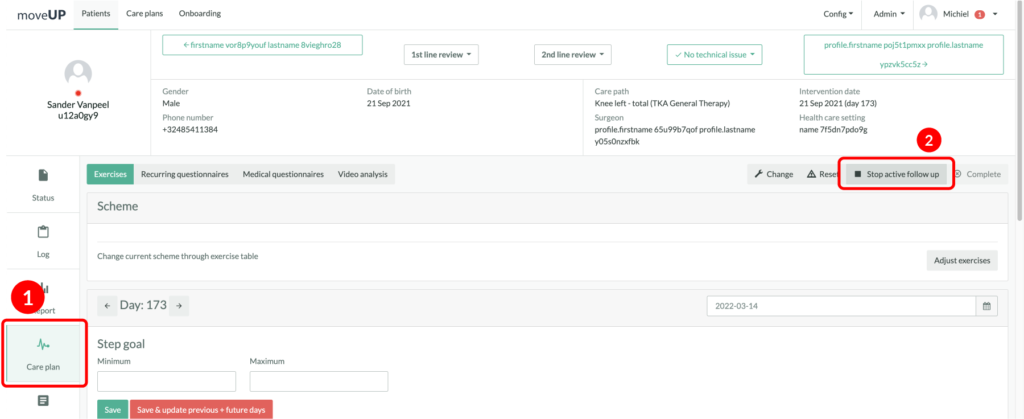 3. The following pop up will appear.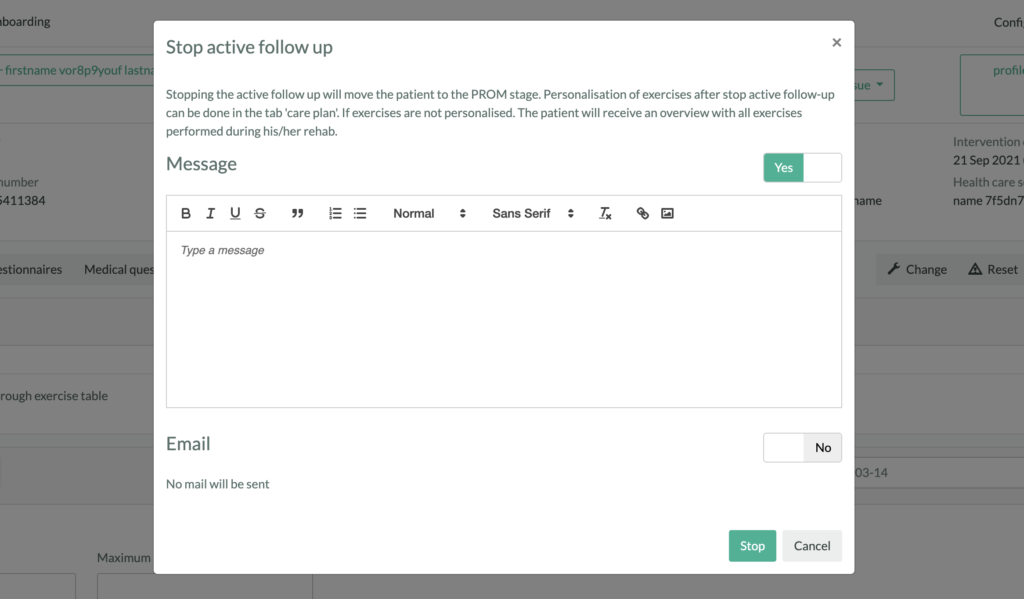 4. You can configure a message that will be sent to the patients moveUP app.
5. You can select an e-mail (if configured) that will be sent to the patient.
6. If you don't want any message or e-mail to be sent, you can toggle them off.
7. If you are ready to stop the active follow up, you can click on "Stop".
Fill out the stop form
To fill out the form:
Go to the status tab
Click "start consultation"
Choose "Stop active therapy patient"

Adjust exercises for the patient if you want to personalise
Once the active follow up has been stopped, we want the patient still to have access to the exercises that they have executed during their rehabilitation. By default, the patient sees an overview of these exercises.
Personalise exercises message patient
If you want to personalise the message the patient sees in his app, you can do this by adding your message in the medical dashboard in the care plan tab.

The patient will see this message like this in the app: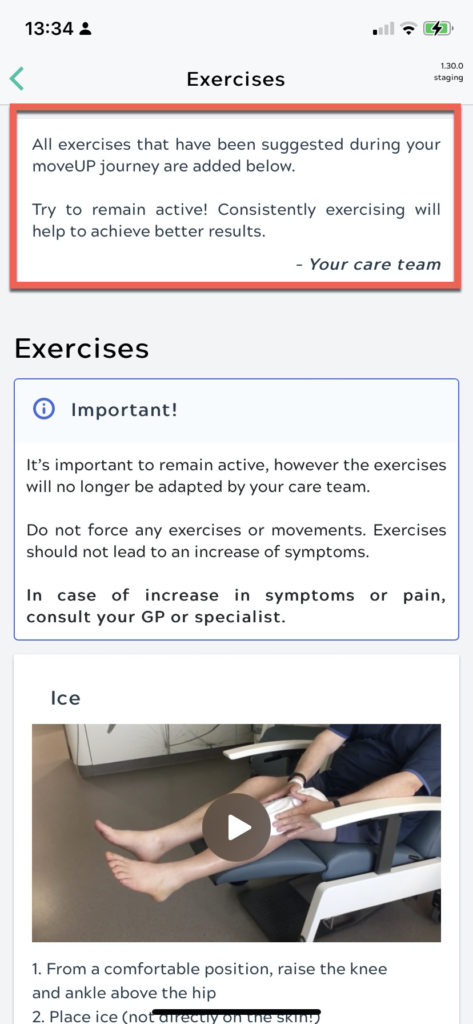 Personalise the exercises of a patient
To make sure the patient has the best experience it is possible to personalise which exercises the patient sees (by default it will be all exercises that were active during active follow-up. It is also possible to include a message related to this specific exercise.
To personalise the exercises click "personalise" in the care plan tab.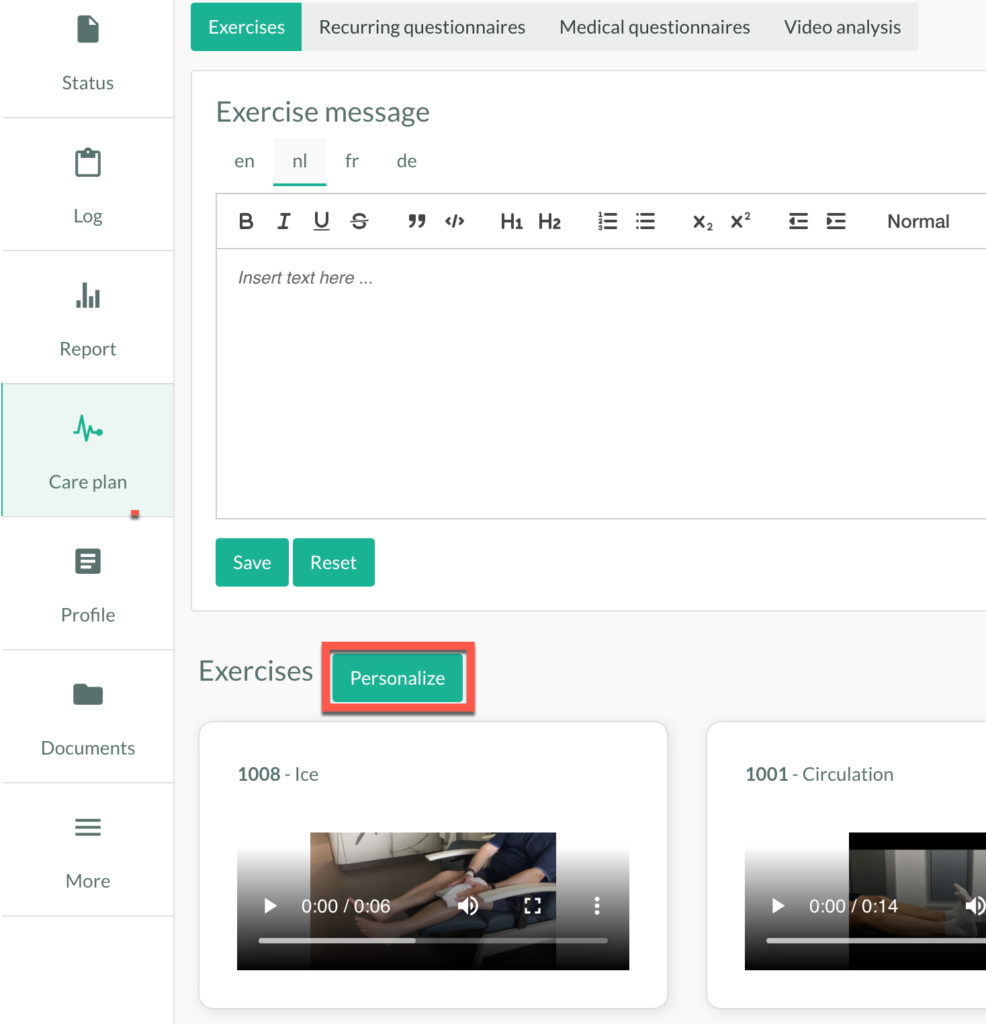 To change the available exercises you can:
A

dd exercises: click on the + (1)
Remove exercise: click on the x (2)
Add personal message to an exercise: click edit (3)

In the pop-up menu that appears you can type a personal message that goes with that exercise: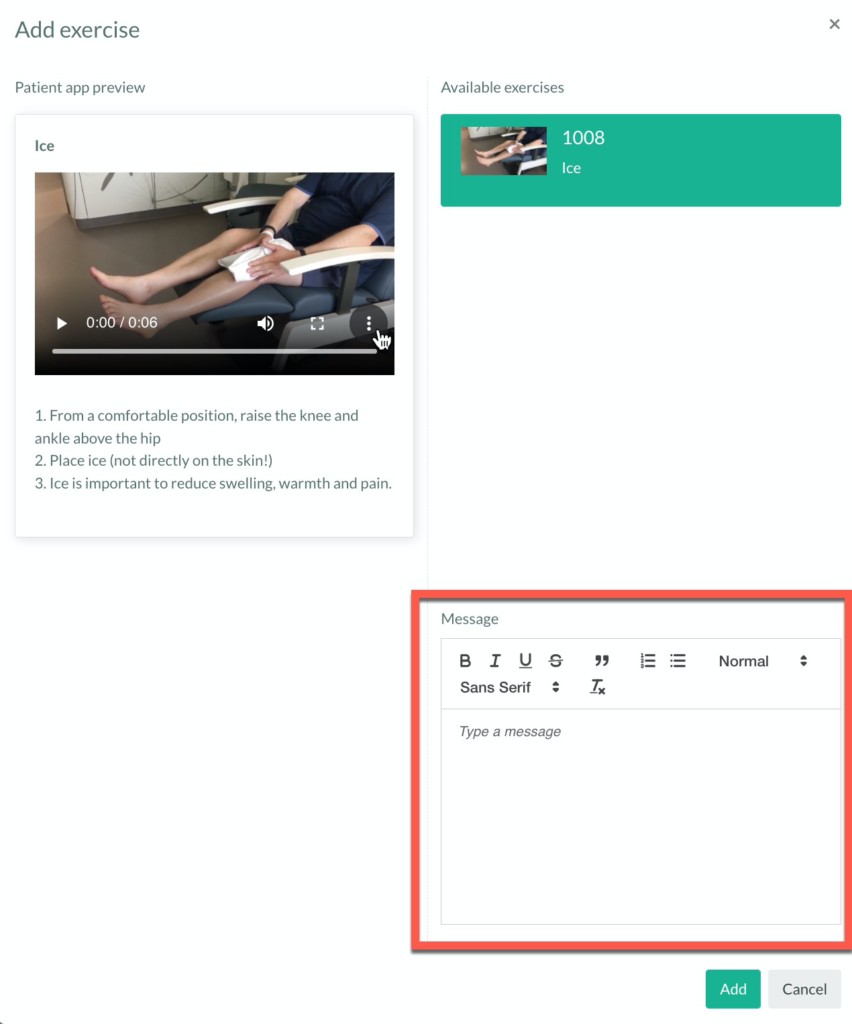 The patient will see this message in the exercise overview.