To reread an info module that you already read:
On the overview tab (1) go to the "Surveys & Information" section (2).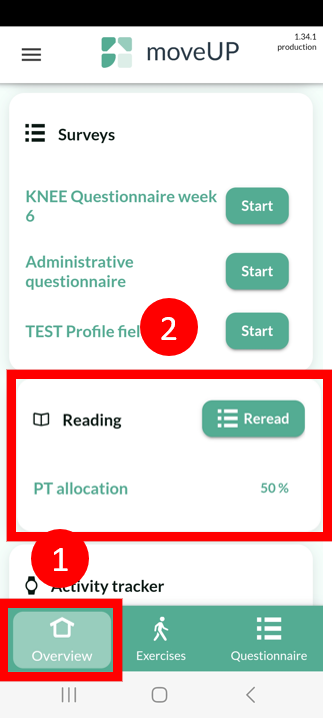 Tap the "history" button.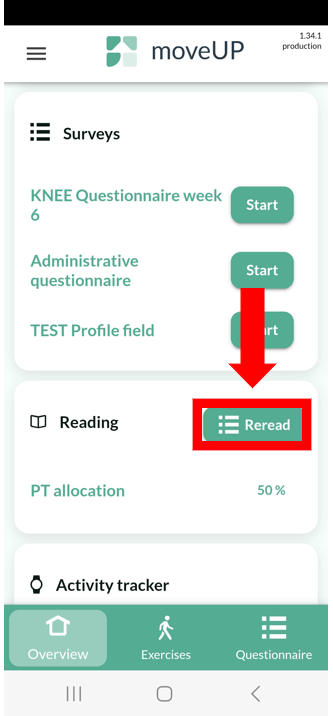 Here you will find the complete list of all the info modules you have read so far.
Select the one you want to read again.