From now on, you'll have the ability to conveniently access and consult your personal medical report. To assist you in this process, we have outlined a set of simple steps to follow. By following these instructions, you'll be able to locate and view your medical report. Please take a moment to read through the following steps to access your report smoothly. Let's get started!
1.Go to your sidebar: To begin, locate the three horizontal stripes at the top left corner of your screen. These represent a menu or navigation panel.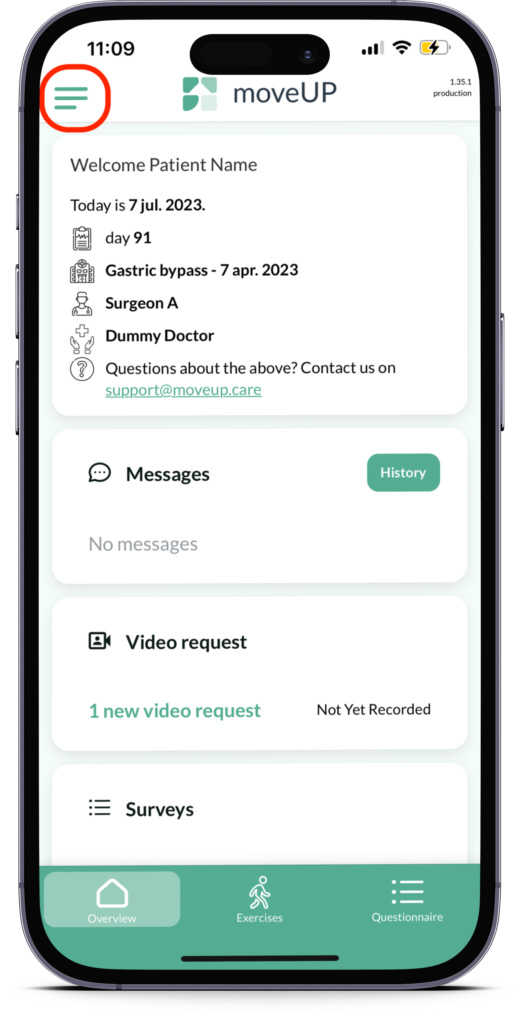 2. Click on 'Download Report': Once you've located the sidebar, click on the option labeled 'Download Report.' This option may be listed separately or nested within a sub-menu, depending on the application or website design.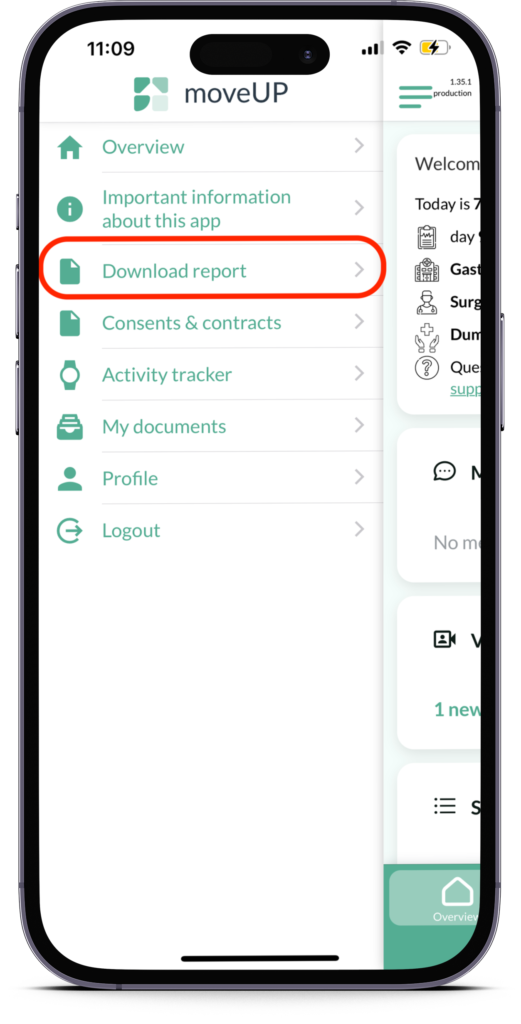 3. Check out Report: Android Devices: If you're using an Android device, after clicking 'Download Report,' a list of different documents will appear. Your medical report should be listed at the top. Simply click on the first line to open and access your report.
Apple Devices: For Apple device users, upon clicking 'Download Report,' the report will open automatically, appearing on your screen for immediate review.
4. Share report: If you want you can send this report (f.e. to your caregivers, family, …) by clicking on the share button.