In order not to overload the support desk, it is important to take the first step in assisting your patients with their step counter questions. Often the patient has not yet consulted our instructions. We made it easy for you by creating message templates that you can use. When the issues/questions persist afterwards, don't hesitate to involve the support desk.
Go to the chat and click on 'messages' followed by clicking on 'templates':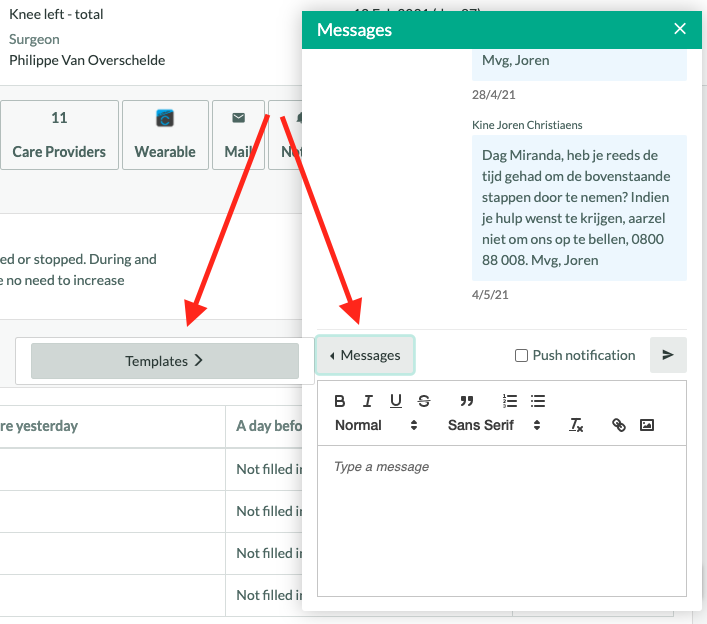 2. Click on 'application' followed by 'step counter' and choose the subject you want to communicate about: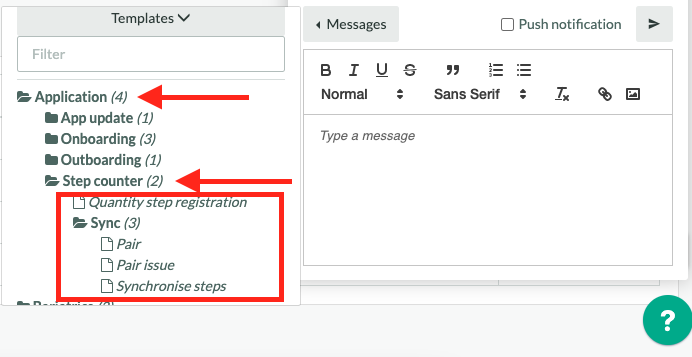 Quantity step registration: sometimes patients will tell you that the steps on their step counter don't correspond to the steps show in the moveUP application. This message explains that this is normal because 1. there is some delay in the synchronization and 2. walking with crutches will give an 'underrated' step result, as PT we take this into consideration when evaluating the patients movement.
Pair: This message will send the patient instructions to pair his/her step counter with the moveUP application as well as instructions to synchronize daily.
Pair issue: This message will send the patient instructions to reset his/her step counter in case of pairing issues.
Synchronize steps: This message will send the patient instructions how to synchronize daily.