75% of your telerehabilitation is reimbursed by your mutuality. If you have a private hospitalisation insurance, the other 25% is also reimbursed.
If you have a preferential status at the mutuality a higher percentage of moveUP is reimbursed by the mutuality.

Reimbursement from your mutuality
1. Apply your mutuality sticker to the attestation
Apply a mutuality sticker to the area indicated in red on the attestation you received from us.

2. Staple your doctors prescription to the attestation above
Telerehabilitation needs to be prescribed by your surgeon. If everything went well your surgeon has provided you with a prescription for telerehabilitation.
You can find an example of how this prescription looks like on the right. Attention: this is just an example, the prescription can look very different from hospital to hospital.
Staple this prescription to the moveUP attestation.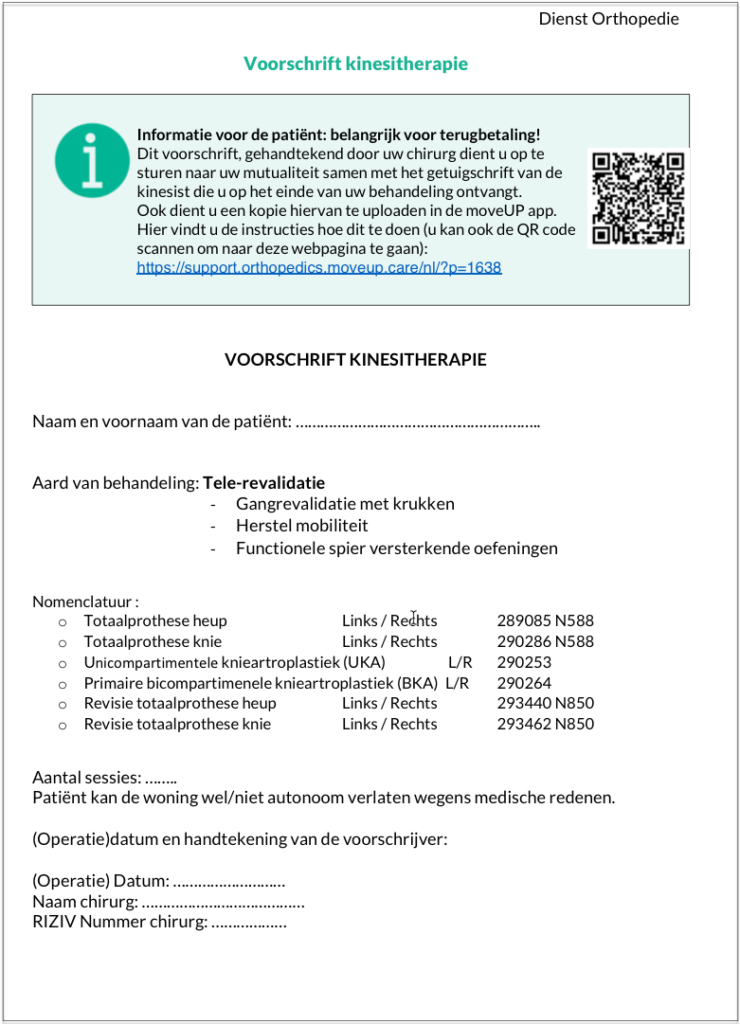 3. Sign your stop notification form and fill out fields 4 to 6
For patients participating in the convention study, your mutuality also needs the notification stop form you should have received at the beginning of your rehabilitation at the hospital (together with your prescription).

To do:
Apply your mutuality sticker.
Fill out the fields 4 to 6 on this notification form.
Sign the document. It should be signed by yourself, your physiotherapist and your surgeon.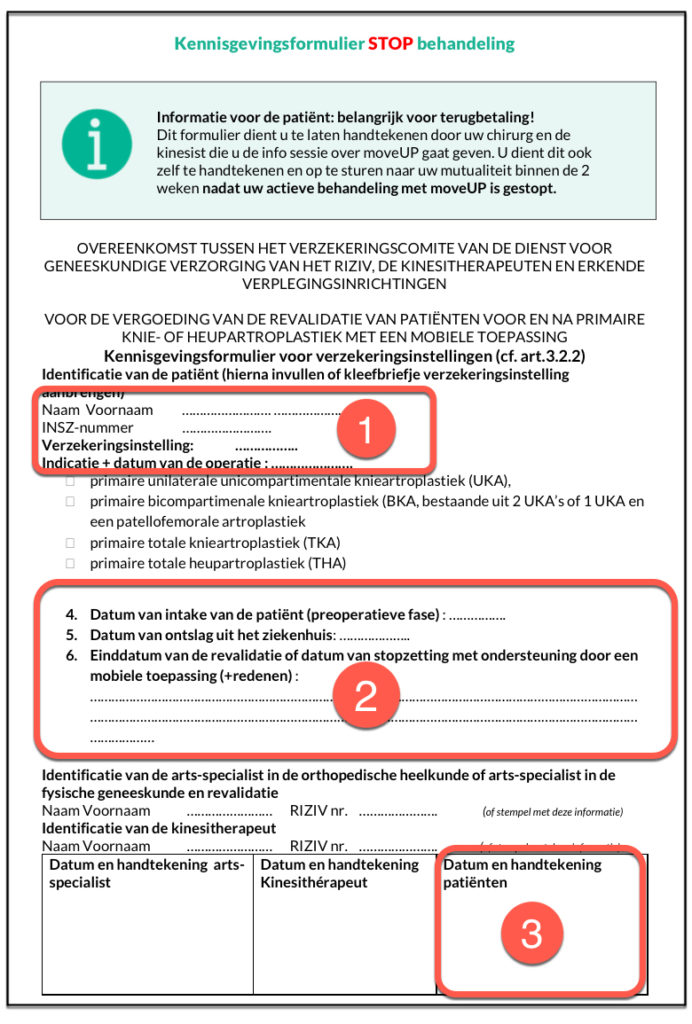 ---
4. Send the above papers to your mutuality
---
Reimbursement from your private hospitalisation insurance
1. Send your invoice of moveUP to your private hospitalisation insurance
You can also apply for reimbursement from your hospital insurance (if you have one). They will reimburse the personal share (25%). Send a copy of the moveUP invoices to your private insurance to apply for reimbursement.