Step 1: As a healthcare provider you log in to the healthcare platform
Step 2: Open the patient details by double clicking or clicking "details" on the patient overview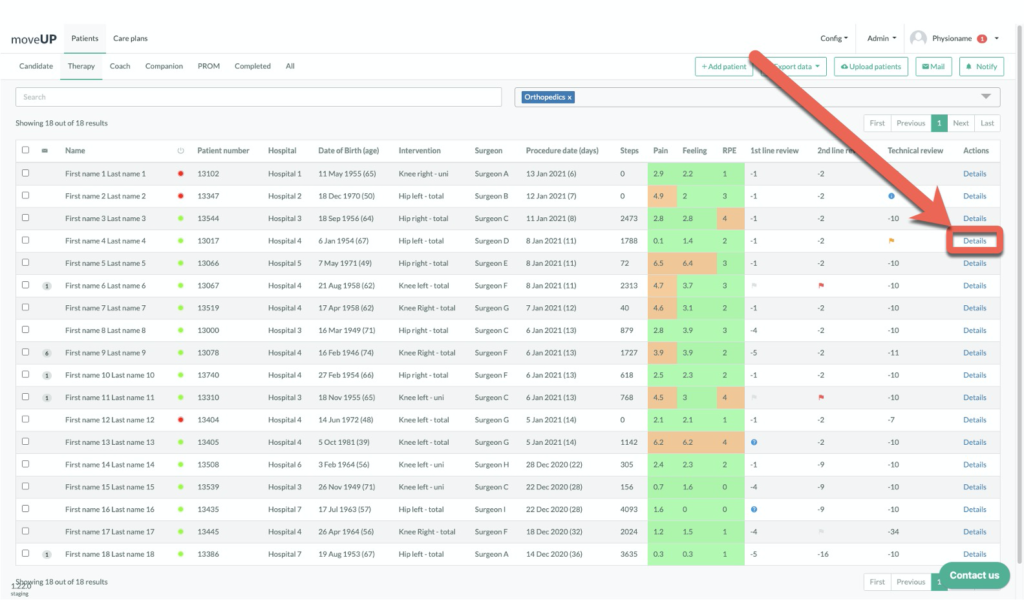 Step 3: Check patient's parameters on the patient details
The patient details gives you a clear overview on the patient status. It allows you to monitor the patients parameters to:
identify complications at an early stage
check up on the compliance of the postoperative prescriptions (use of crutches, medication, activities,..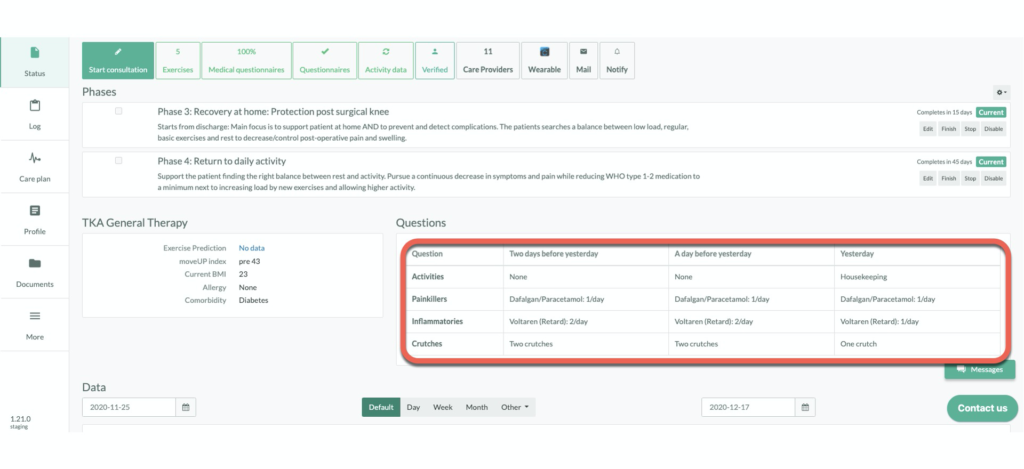 have a continuous view on the evolution of activity and patient reported pain, swelling, stiffness, joint warmth and general feeling. Evaluate the patient reported data over time and in relation to the preoperative data.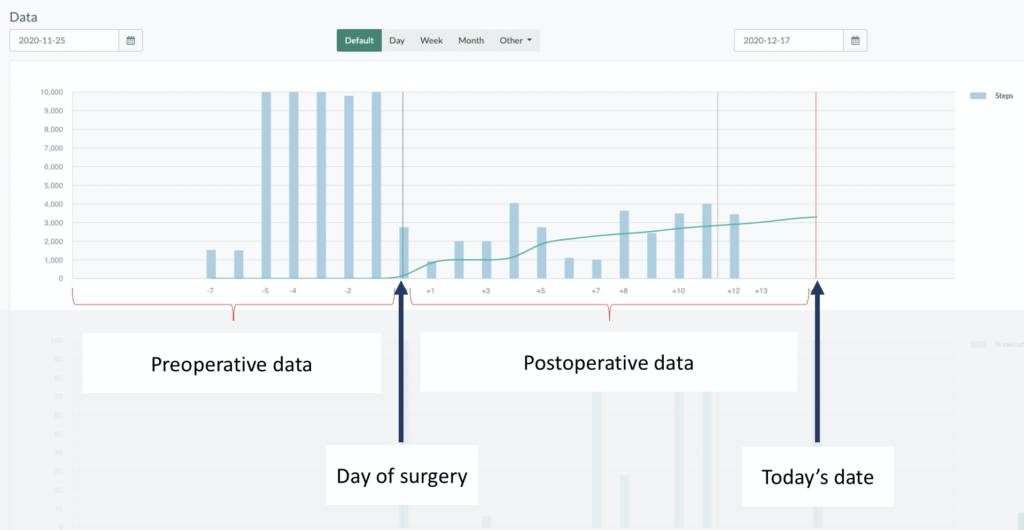 Step 4: Personalise the patient's care plan
While taking into account the patient's parameters and the postoperative protocol you
adjust the exercise scheme for the coming week based on patients needs
adjust the step limit for the coming week to aim for a progressive increase and to prevent overloading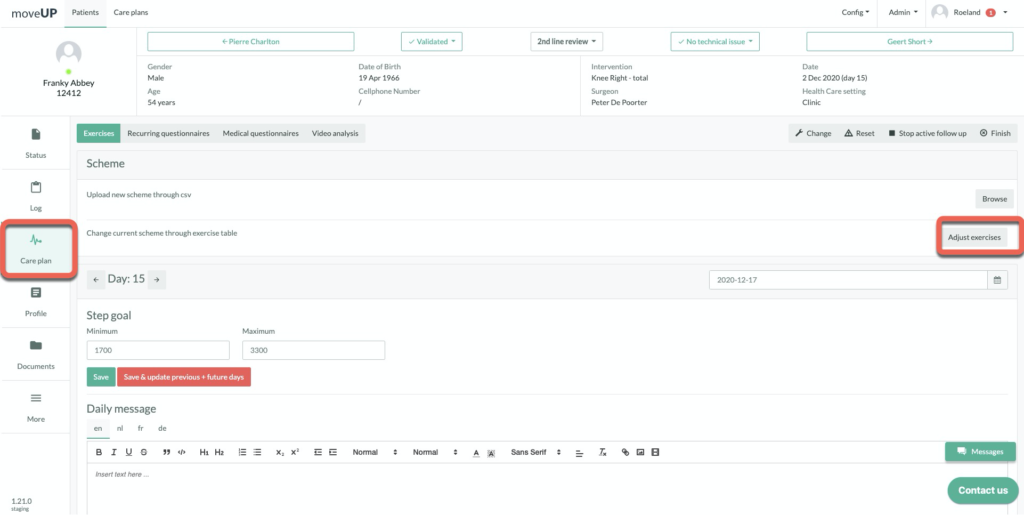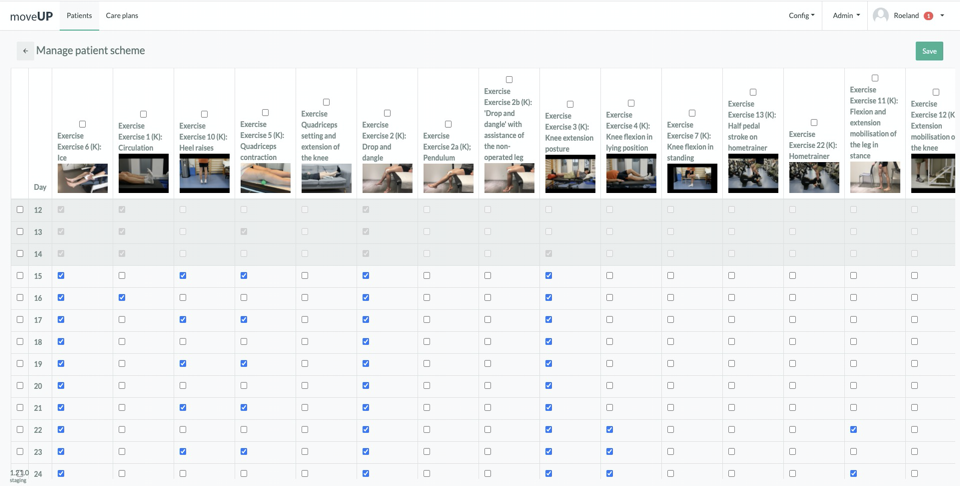 Step 5: Coach, motivate or answer questions via the messaging functionality
Via the messaging functionality you will provide the patient with personalise advice, motivation and answers on his/her questions.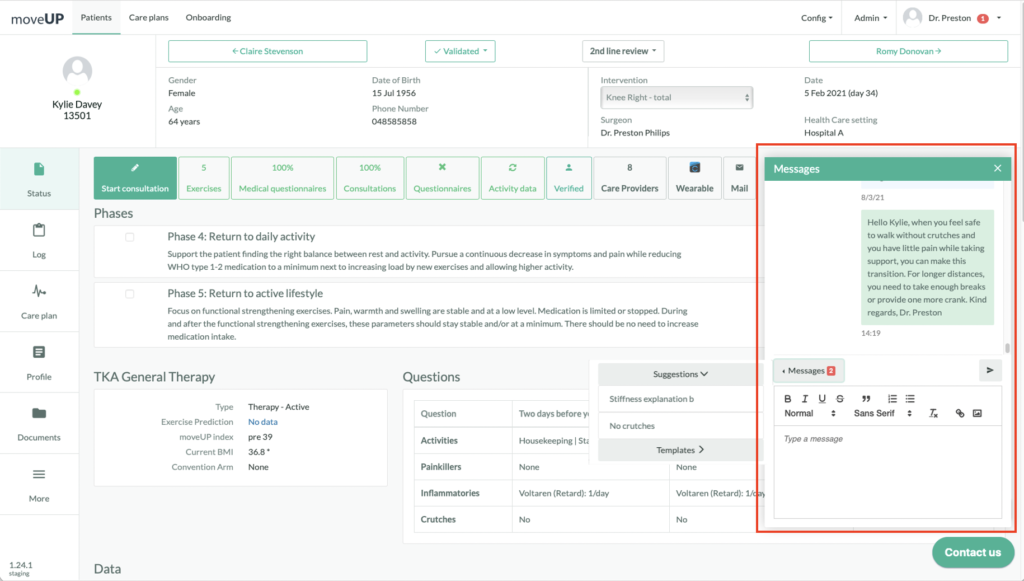 The messaging function gives you time based message suggestions or you can access frequently used templates.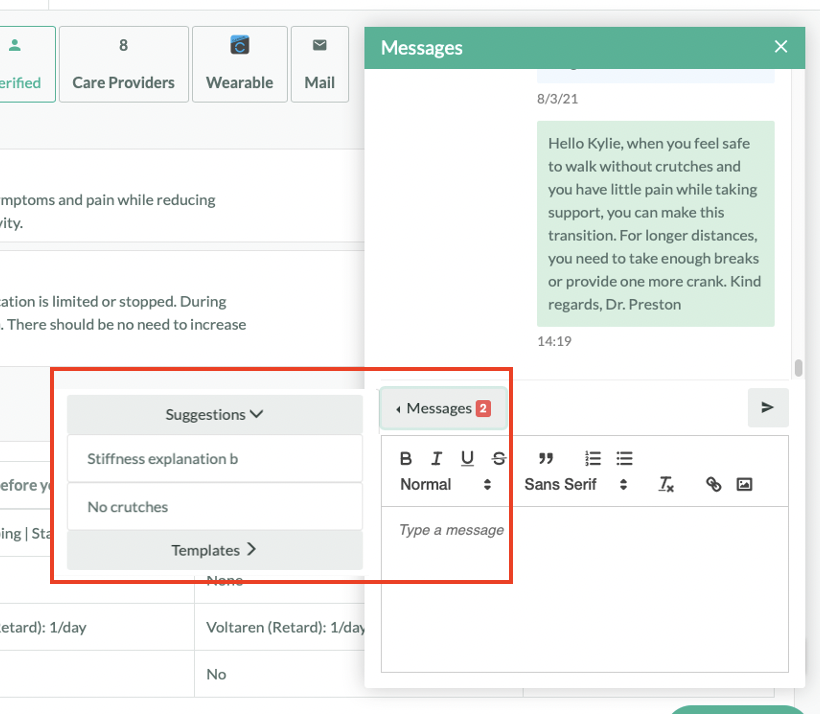 Step 6: Register the follow up
Register your follow up by validating the first line review.
Escalate to second line doctors when indicated.

Digital follow up in a nutshell
Open the patient details

View daily parameters in table and graphs
Coach, motivate and answer questions via the messaging functionality
Adjust exercise scheme for the coming week if necessary
Adjust step limit for the coming week if necessary
Register your follow up using the first line review button or escalate to 2nd line if necessary

At the end of the day all patients should be validated or flagged